Cancun
is frequently listed as one of
the number one locations
for a beach vacation in Mexico and competes with the
top places around the world
. One of the great attractions of Cancun in the Mexico Caribbean is the array of
top activities
on offer for visitors to enjoy. There really are enough
top activities in Cancun
to keep you entertained for a year and a day, which is a reason why
Cancun is popular for timeshare purchases
as you will find something new to experience each time you arrive.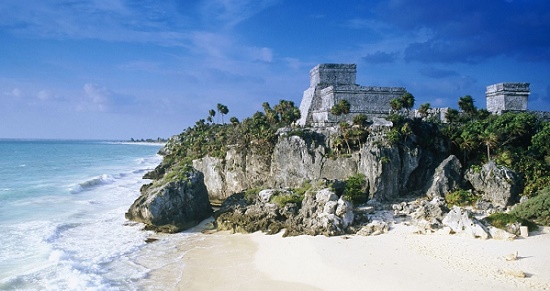 Mayan Ruins
For history lovers and architecture enthusiasts one of the top activities in Cancun has to be visiting one of the hundreds of Mayan ruins in the area. What many people don't know is that there are two main archeological sites located within the city of Cancun, El Rey and El Meco, meaning that you don't have to go as far as Tulum or Chichen Itza to get a taste of the Mayan world and their advanced civilization. Visiting any of the ruins is a great activity in Cancun.
Gastronomy
Foodies will have a great time in Cancun and will be spoiled for choice for places to eat and savor Mexican recipes and delicacies. Eating out is one of the top activities in Cancun. Cancun is also full of excellent all inclusive resorts that are frequently celebrated for having excellent gourmet options.
Underwater Marine Museum (MUSA)
Diving and snorkeling are certainly among the top activities in Cancun. The Caribbean ocean boasts marine life teeming with color and variety. However, you might also be surprised to hear about an underwater sculpture exhibition which you can explore on a diving tour activity in Cancun. English artist Jason DeCaires Taylor created sculptures that act as an artificial reef providing habitat for marine life and hours of pleasure for visitors to Cancun.
Isla Mujeres
If you are staying more than a few days in Cancun, Isla Mujeres should be high on your list of top activities in Cancun to explore. The island is just 3 miles off the coast of Cancun and easy to reach by regular ferries that leave every 30 minutes from Cancun. The islands can be explored in a couple of hours by bicycle, moped or golf cart giving you the freedom to stop and experience this charming Caribbean island where the sand is white as snow and the turquoise sea laps gently upon the shore.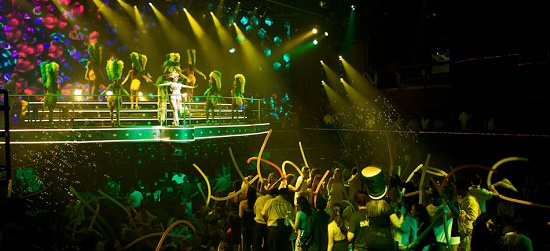 Jolly Roger Pirate Ship
For raucous family fun and a tame booze cruise atmosphere, the Jolly Roger Pirate Ship Show stands out as a top activity in Cancun. You board the Jolly Roger Pirate ship at Playa Linda Pier and give yourself over to 3 and a half hours of stunning sword fighting, dancing, games and delicious food. Drinks are included in your meal, so you can simply relax and enjoy an all inclusive pirate ship show activity.
Golf
Cancun has various locations for golf, some such as Playa Mujeres Golf course next to Villa del Palmar Cancun resort that have holes with ocean views. Golfing in Cancun is an experience every golfer or even novice must try. You just can't beat the lush Cancun courses to perfect your handicaps, which is why golf clearly makes the list of top activities in Cancun.
Nightclubs
Any list of the top activities in Cancun is not complete without mentioning Cancun's night scene. You can dance till dawn, drink till you can't feel the floor and dance like no one is watching in Cancun, knowing that everyone else is doing just the same. Cancun's party atmosphere is hypnotic, leaving you in serious danger of having an incredible time!