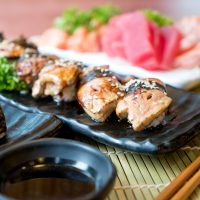 While most people visiting Mexico are thrilled to take in all the authentic Mexican cuisine they can, sometimes you are the in mood for something different. If you find yourself in Puerto Vallarta and are craving sushi, here are the top 5 sushi joints in PV to check out. You won't be disappointed!
Puerto Vallarta Marina: Ooki Sushi
Ooki Sushi is found in the ONE hotel and office complex building a few minutes away from the Puerto Vallarta Airport.
…
Read the rest