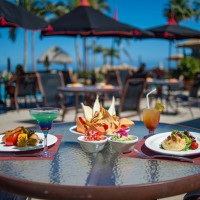 On your vacation to Mexico, you are probably envisioning the best restaurants, great bars and first class cuisine. Cabo San Lucas is a hub of delicious fine dining restaurants and all inclusive hotels. Below you will find restaurant reviews for Villa del Palmar Cabo to help inform your choices when choosing a vacation to Mexico.
Dining Experiences at Villa del Palmar Cabo
When staying at the Villa del Palmar Cabo San Lucas resort you'll have the chance to enjoy the good weather, good food, and gorgeous scenery.
…
Read the rest