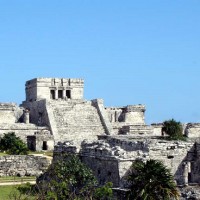 Some of the greatest attractions of taking a vacation in Cancun are all the incredible sites of historical interest such as the ancient Mayan archeological sites. The Mayan ruins at Tulum are an attraction that will make you remember your Cancun vacations for years to come.
Cancun Vacations and Tulum
Tulum is just over an hour and a half by car or taxi from the hotel zone in Cancun, making it an ideal day trip for those who decide to rent a car on their Cancun vacations.
…
Read the rest