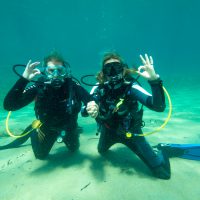 When you are planning your honeymoon in Mexico, then the first thing you want your honeymoon to be is romantic and adventurous. If you are looking for more than just sitting on the beach drinking a delicious cold drink, then why not think about getting a diving certification in Mexico while you are on your honeymoon?
Diving Certification on your Honeymoon in Mexico
Mexico is a country that is known for its stunning sandy beaches, wildlife, ancient ruins, and traditional Mexican food, but it also have nearly 7,000 miles or 9,330 km of breathtaking coastlines that are home to the most beautiful marine life and reefs.
…
Read the rest