Cancun is the Mecca for adventure lovers, great cuisine and historical wonders in Mexico. You will be inundated with opportunities to explore the many wonderful attractions in Cancun. Take a look at Cancun's top 10 activities below:
1. Jolly Roger Pirate Ship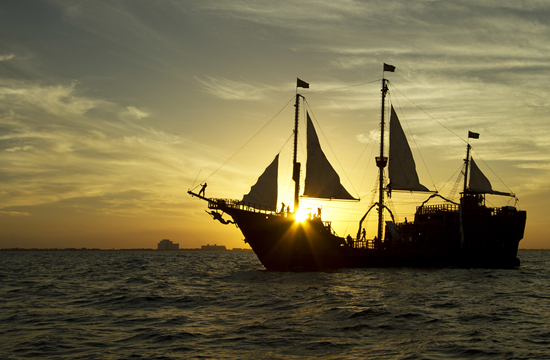 A blast for all the family. Telling a tale of betrayal and sword fighting, the Jolly Roger pirate ship will take you out at night, feed you and make you laugh until your jaws ache! easily one of Cancun's top 10 activities.
2. Swimming with Dolphins
The most family-orientated of activities in Cancun. There are many places in Cancun to swim with Dolphins and all will take a photo you can bring home to cherish. Just imagine a photo of you kissing a dolphin or riding of its nose!
3. Whale shark Tour
For the more adventurous animal lovers, this tour runs from May to September and lets you get close to one of nature's wonders. The giant Rhincodon typus is a filter-feeder, posing no threat to humans and is a beautiful creature.
4. Xcaret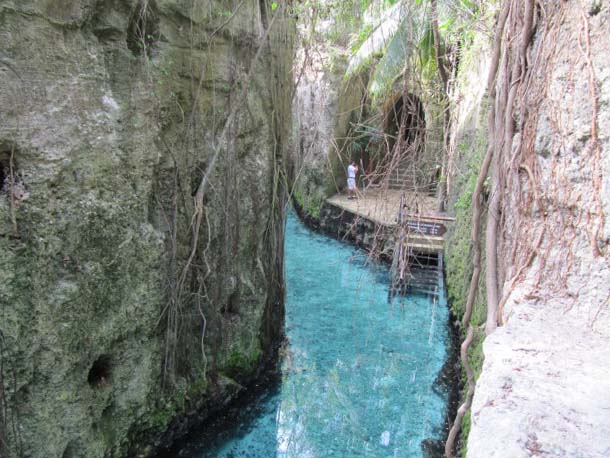 Another chance to get close to nature but, this time, with a historic twist! Xcaret provides a family adventure in a park where you will wade through rivers, explore caverns, learn about Mayan culture and enjoy dinner and a show!
5. Mayan Ruins
If you want to continue your historic exploration then consider visiting the Mayan ruins of El Rey or, if you have the time, Tulum in the Sian Ka'an biosphere! These ruins imprint a sense of just how powerful and beautiful Mayan culture must have been at its peak! For a longer journey, the impressive Chichen Itza pyramid is a conversation starter for when you get back home.
6. Diving
Cancun is home to some of the best coral reefs in the world and boasts a number of shipwrecks to explore. There's even an underwater museum on the list of top things to do in Cancun.
7. Island Hopping
If you're an early bird you can even grab a ferry to the nearby Isla Mujeres or Cozumel to soak up some idyllic scenery. Definitely one of Cancun's top 10 activities!
8. Cenotes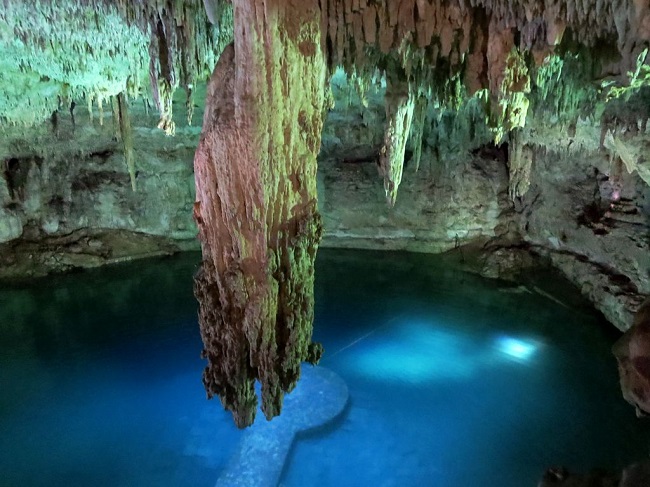 These natural sinkholes dot the Yucatan peninsula and offer not only a stunningly beautiful sight, but some can even be entered with diving equipment!
9. Golf
Cancun has a number of top notch golf clubs for the enthusiast, from the Tournament Players Club in Cancun to the Playa Mujeres Golf Club near El Meco Ruins, Cancun has a club for every Golfer!
10. Nightlife
And last but not least in this short list of Cancun's top 10 activities, Cancun's nightclubs. Cancun and the Riviera Maya is often hailed as a night-life Mecca and, with clubs ranging from the wild Coco Bongo to sophisticated Jazz Clubs, it's easy to see why! Take a stroll through the hotel zone and see what catches your eye.