Puerto Vallarta has some of the best beaches in Mexico, which is one of the reasons why Puerto Vallarta continues to be one of Mexico's most popular beach vacation destinations. There are many public beaches that are worth visiting in Puerto Vallarta as well as beaches that are directly in front of the main hotels. Below, you will find a quick guide to the best beaches in Puerto Vallarta.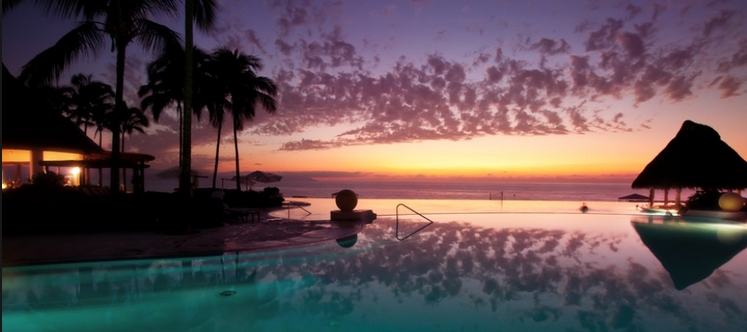 Los Muertos Beach
In Puerto Vallarta's Old Town, Los Muertos Beach is among the most popular beaches in the area, and many consider it one of the best beaches in Puerto Vallarta. Los Muertos Beach has a great atmosphere as many restaurants and bars spill out on the the beach and offer beach club services. At this beach you will find many places offering the use of loungers and umbrellas in exchange for buying lunch or a minimum purchase from the menu.
The Marina Beach (El Salado)
Unless you are staying at a hotel in the Marina, most people don't realize that the Marina has one of the best beaches in Puerto Vallarta. There is a public entrance that you can use to access the beach without having to trespass on any hotels, and the local buses or a taxi will take you straight there. Even if you are not interested in visiting the beach in the Marina, a walk along the Marina's boardwalk watching the luxury yachts moor is a lovely free activity in Puerto Vallarta.
Camarones Beach
The closest beach to the Malecon, Camarones beach is a certified beach with clean water and yellow sand. Here you will gain a more local experience of beach life, with many Mexican tourists claiming their spot for the day with their umbrellas and cooler boxes. The beach is long and wide and has plenty of beach vendors to keep you plied with coconut water, parasols, souvenirs and fried shrimps on a stick.
Punta Negra, Gemelas and Garza Blanca Beach
Taking a short bus or taxi ride south along the coast leaving Puerto Vallarta towards Mismaloya, you will find some of the best beaches in Puerto Vallarta, formed from rocky coves and sandy inlets. You can stop anywhere along this stretch or walk from Los Muertos to find a secluded spot.
Nuevo Vallarta Beach
A long stretch of sandy beach, a list of Puerto Vallarta's best beaches has to include the beach at Nuevo Vallarta, leading into Bucerias Beach. Nuevo Vallarta beach is really long and wide, offering a beachfront to many five star hotels including Villa del Palmar Flamingos and Villa la Estancia. The water here is shallower than Downtown Vallarta and has lively yet safe waves.
Sayulita Beach
For a bohemian chic beach experience, Sayulita is a must. The beach itself many not be one of the best beaches in Puerto Vallarta but it is certainly full of surf life, beach bars, music and hippy-chic fun. Like San Francisco in the 60s.