Puerto Vallarta International Airport first received flights in 1954 when the Mexican airline Mexicana first arrived to the beach destination, launching Puerto Vallarta's status as a world class beach destination. Since then, the airport has continued to grow and receive more and more flights from an ever-increasing number of international and national destinations. According to today's statistics, Puerto Vallarta International Airport has welcomed more than 2.5 million passengers.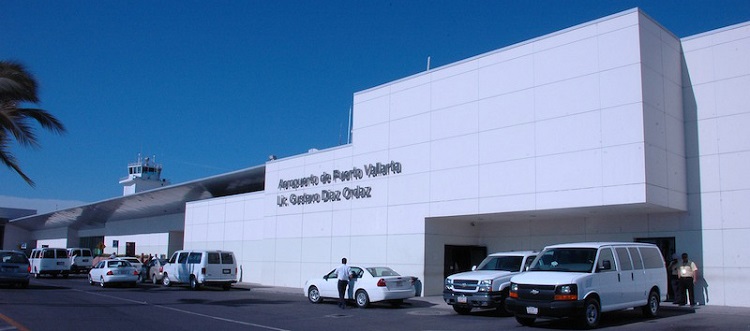 The official name of Puerto Vallarta airport (PVR) is Licenciado Gustavo Diaz Ordaz International Airport, taking its name from an ex-president of Mexico. Puerto Vallarta airport enjoys connections with many national airports as well as numerous locations in the United States and Canada, with increasing access to Europe. This modern airport has daily international flights, and despite its busy atmosphere, it is very quick and simply to navigate. Unlike some beach destination airports, Puerto Vallarta is pretty stress free and you won't have to walk very far with your bags.
Airport Building
The pleasant air-conditioned building is on two floors. On the ground level, there are two areas, arrivals and departures, plus shops, cafes and a bureau de change. The meeting points for international and domestic arrivals are very close to one another but separated, while departure desks are clearly signed with plenty of space for line ups. On the second floor, you will find more shops and a Starbucks before crossing the security checkpoint. After passing security, there are more shops, restaurants and duty free to tempt you before choosing Hall A (domestic flights) or Hall B (international flights).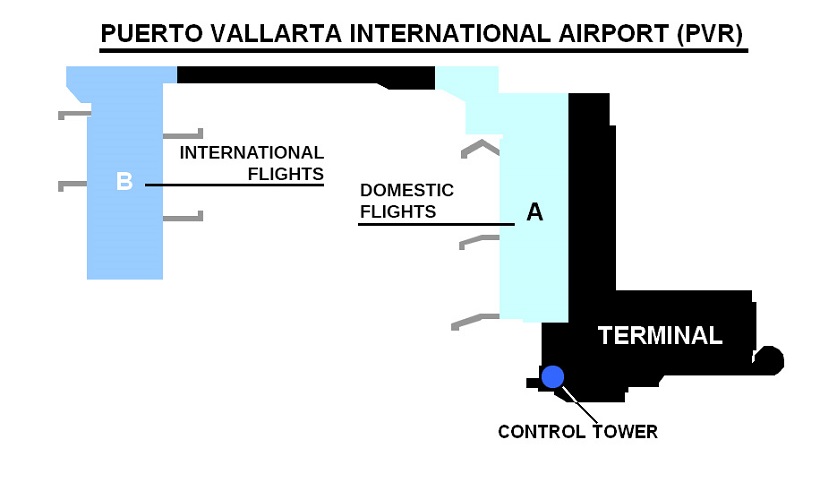 Arrivals at Puerto Vallarta Airport
International arrivals at Puerto Vallarta airport will have to go through immigration and customs, filling out a form you will be given on the airplane. Make sure you have the details of where you will be staying to put on the immigration form. When you pass immigration, the officer will take part of the form and give you an exit slip. Keep the slip safe as you will need it to leave Mexico. There is a fine for those who do not show the exit slip.
You then collect your luggage, declaring items such as alcohol and cigarettes etc and you will be asked to press a button for a random search. If the light turns green, you are free to go, if it turns red, your bags will be searched by an official.
Departures at Puerto Vallarta Airport
In general, departures at Puerto Vallarta airport are pleasant (despite not wanting to leave paradise), and you will usually have plenty of time after checking in to have something to eat etc. Some lines for charter flights can be long, but in general Puerto Vallarta Airport is very efficient. Remember to have your exit slip along with your tickets and passport to hand at this point.