If you want to experience the beauty of nature, Cabo San Lucas in the Baja California Peninsula, Mexico is the right place to visit. There are lots of beautiful parks, plant rich gardens and nature reserves to explore in this magnificent place. Nature lovers will have a feast as they go around the area and appreciate the many places in Cabo that serve as a home for many living things such as plants, birds and other animals.
Here is a list of the Parks in Cabo San Lucas that will leave you dumbfounded as you witness some of the world's most beautiful life forms.
TOWN SQUARE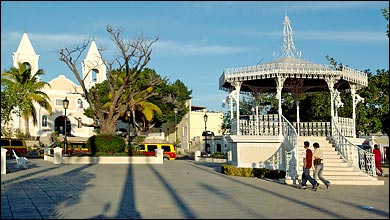 Avenida Cabo San Lucas, Cabo San Lucas (23410)
An idyllic shaded retreat from the sun's scorching hot rays is what Town Square park gives to its visitors. This park in Cabo San Lucas is surrounded by tall, large trees that give cool relief to a warm and tired body brought by the summer heat. Most of those who come here, have fun enjoying a lovely picnic under the park's huge trees, eating together and having a simple but enjoyable family bonding time.
Open Hours: daily – 24 hours
Admission: free
SAN JOSE'S BIRD SANCTUARY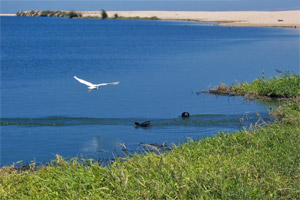 Paseo San Jose, San Jose del Cabo (23400)
A birdwatchers' haven that houses different species of birds like pelicans, herons and other exotic migratory birds. Enjoy a close encounter with these birds as they gently fly before your very eyes. You will not help but admire these winged creatures which come in different colors and sizes. This sanctuary also has a facility where you can enjoy kayaking and other water fun activities.
Open Hours: Daily – Dawn till dusk
Admission: free
WIRIKUTA BOTANICAL PARK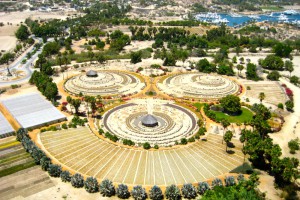 Address: Puerto Los Cabos, Los Cabos
A home to almost a million species of plants, including a labyrinth of a thousand bonsai bougainvilleas and different varieties of desert plants, Wirikuta botanical park is designed and built to admire and honor the qualities of the cactus and its many forms. The Wirikuta Botanical Park also pays tribute to the way of life of Mexico's many minority groups. Having a walk will amaze you, as you see a thousand square feet of area where plants are arranged and planted methodologically. By visiting this park, you will be educated about the world's different desert plants.
Open Hours: 9am to 6 pm
Admission: free
DESERT PARK NATURAL RESERVE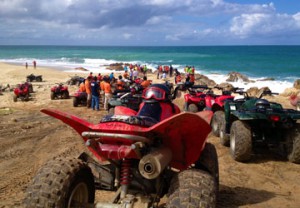 Highway 1, Cabo San Lucas, 23410
A panoramic park where you can find mountains, a desert area and a great view overlooking the sea. The Desert Park Natural Reserve is situated in the Corridor area of Cabo San Lucas. This park is huge and the best way to admire it is to have a guided tour riding in a four wheel drive vehicle. Its terrain is rugged and tough, as rocks, ashes and hardened soil make up its road.
Open Hours: daily – 9 am to 5 pm
Admission: free, adventure tours are available.
CABO PULMO NATIONAL PARK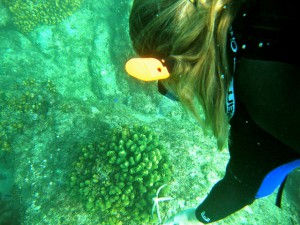 Highway 1, National Park, San Jose del Cabo (23400)
A snorkeling and diving paradise, This park near Cabo San Lucas is known for its crystal clear waters where the underground beauty of its marine resources is astoundingly gorgeous. Fishes with different sizes and colorful corals can be seen if one wishes to explore it.
Open Hours: daily
Admission: free