The wedding's over and the next stop is the highly anticipated honeymoon, or perhaps you want to surprise that special person in your life with a romantic vacation. You sure want it to be in a totally exotic place oozing with a lot of fire and passion. You'll want to surprise your spouse or lover with a location that gets the love vibe flowing.
Take a look at our list of the top romantic vacation destinations you should consider:
ITALY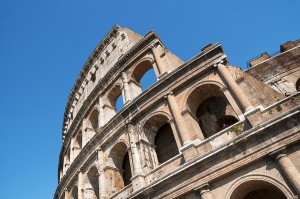 Italy is a top choice for romantic. It's one cool and totally romantic place to spend fiery honeymoon nights.
Traditional thinkers will think of Rome as a good first destination for that baptism of fire for newlyweds. Have a dinner for two and enjoy some walks around its culture rich surroundings. Or take a gondola ride and travel through canals in enchanting Venice. Some sweet serenading is waiting for you; courtesy of those boatmen whose job is not just rowing boats. They are there to complete one memorable romantic voyage.
Tuscany, Florence, Verona and Pisa could be your next stop for a romantic vacation. If both of you are nature lovers, Tuscany is the place to be. If you long for the dramatic and sentimental journey, go to Verona for the opera. Live operas can be seen in the open air with singers belting out classical pieces in July and August. Florence and Pisa will have you traveling back through the history of art time as they showcase what Italy does best.
Italy offers you a real romantic getaway. With a pistachio gelato in hand, it adds flavor to an already sugary experience.
FRANCE
The home of love and poetry. France will never be behind in the race for romantic supremacy. The places that will keep love overflowing are located in every corner.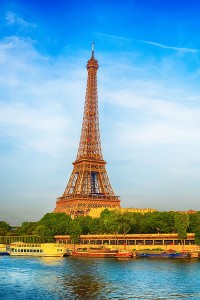 Paris is for the die-hard romantics. It offers luxurious settings with great food to go with it. Its reputation for passion is as high as that of the Eiffel tower and forever flowing like that of the River Seine.
Then there's the Loire Valley. Its panoramic overview across orchards and vineyards brings life to a listless soul. Rent yourselves a little castle to stay in and you'll never regret a single moment.
A visit to Saint Tropez means seeing beautiful bodies all around the place where beaches are stages for the rich and beautiful. Don't forget to dine in some of the gourmet restaurants and take time to visit one or two of its stunning art galleries.
Have a bottle of wine as you make your way through. It calls for a celebration as France gives you the hots for those steamy nights.
MEXICO
Where to go for that sizzling tropical honeymoon? Mexico is the answer. Its stunning beaches are incomparable when beauty and mystique are the standards. Puerto Vallarta, Cancun and Cabo San Lucas are all honeymooner's paradise. Crystal blue waters, calm waves and extra soft sands are its beach main features. Visit the Mayan ruins in Cancun, or take the pirate ship in Puerto Vallarta, or have a romantic day trip to el Arco in Cabo and learn a lot from Mexico's rich cultural heritage.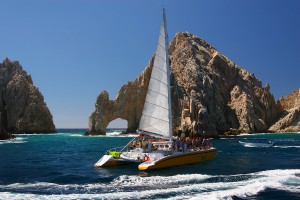 Puerto Vallarta has always been a sure hit for romantic couples. Even known celebrities were charmed. The likes of Elizabeth Taylor and Richard Burton were often seen on the streets of Puerto Vallarta during the 1960s where they set up home together. Its great infrastructures coupled with superb beaches will make you want to stay for a longer time. These celebrities were mesmerized by its magic and so are you.
Cabo San Lucas is a haven for romantic adventurers. Its list of well equipped resorts, spas and hotels will give you your most comfortable stay in Mexico. Its drawing power among tourists lies in its long line of excellent beaches.
INDIAN OCEAN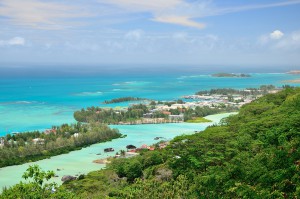 Exotic honeymoons with a touch of adventure is what the islands and archipelagos of the Indian Ocean lays out. The calm and turquoise blue waters are what sets them apart from the others. The islands of Madagascar, Mauritius and the Seychelles Archipelago are some notable islands.
The Seychelles archipelago is a tropical paradise with dense vegetation, favorite place for endless photoshoots for its breathtaking granite formations that sprout from the ocean floors.
Madagascar and Mauritius are both islands known for its biodiversity. Uncommon and weird kinds of animal species are found here. Its underwater beauty is teeming with a wide variety of fishes and colorful corals. You'll never run out of exciting things to do here because of its diverse landscapes. Go mountain hiking, engage in rain forest explorations or dive yourself into its rich marine resources. Every day can be different but with the same sense of purpose: a great honeymoon vacation.