One in a lifetime whale watching experiences can be enjoyed on your next vacation to Mexico when you visit the Islands of Loreto. Why not choose the Islands of Loreto for an incredible vacation surrounded by the most breathtaking setting and opportunities to converse with nature like no other?
The Islands of Loreto
Located on the Sea of Cortez and flanked by the Sierra de la Giganta mountains, the Islands of Loreto is a unique destination in Mexico's state of Baja California. The town of Loreto with its Jesuit Mission, cobblestone streets and traditional Mexico feel, sets the tone for a totally authentic vacation in Mexico
Whale Watching Tours from the Islands of Loreto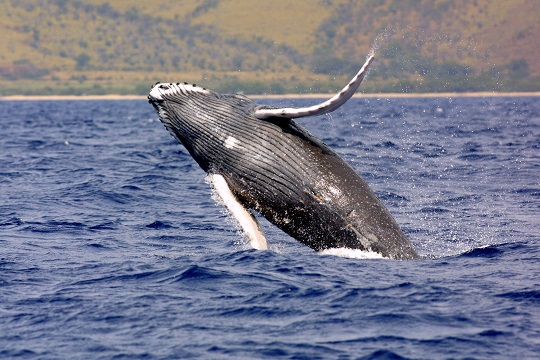 Each year, various breeds of whales migrate south almost 4,000 miles from Alaska for the winter looking for warmer waters to feed and bear their young. From the Islands of Loreto you can take a whale watching day tour to Baja's Pacific Coast on Magdalena Bay which is a perfect spot to catch sightings of gray whales. Most environmentally conscious whale watching tours will take you out on a small boat in search of the whales, which you will see jumping and playing as mothers teach their young all they know.
However, you need not go so far for whale sightings, there are plenty of opportunities for you to see sperm whales, humpback whales, belugas, orcas and even the blue whale within Loreto Bay National Marine Park in the Sea of Cortez. You can enjoy a tour to one of the islands such as Coronado Island or Danzante Island, which often include whale watching during the winter season. Although dolphins are a common sight anytime of the year, whales are seen from January to April with the best sightings in February.