Taking a vacation in Puerto Vallarta is so much more than relaxing on the beach with a Corona or Margarita in hand. Puerto Vallarta is packed full of exciting tours, activities and excursions that will make your adrenaline rush through your body and your eyes water.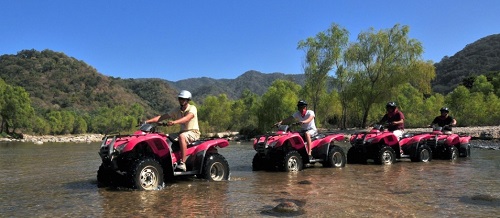 One of the top activities in Puerto Vallarta for adrenaline junkies is skydiving, which sees you jump out of plane at 10,000 feet over the ocean, with Banderas Bay, Puerto Vallarta and Nuevo Vallarta moving ever closer into view. Professional skydivers lead novices on a tandem jump while those certified parachute jumpers can simply pay to jump. If jumping from an airplane is a little out of your league in terms of nerve, you can always try a bungee jump or zipline over the tops of the jungle forest that cover the Sierra Madre Mountains.
Puerto Vallarta's mountains covered in lush jungle make a great platform for top activities in Puerto Vallarta. You can take a horseback riding tour, hire ATVs and go off track 4 x 4 trekking, birdwatching, jungle treks and mountain biking and more. Who said a vacation in Puerto Vallarta was for couch potatoes?
Whale watching is by far one of the top activities in Puerto Vallarta during the winter season from November to March. You can take boat tours that will lead you to where humpback whales are jumping and showing off to one another on the surface of the water. Other top activities in Puerto Vallarta involving boats, would be a fishing tour, private yacht hire, a day trip by boat to Yelapa and other beaches that can only be reached by sea.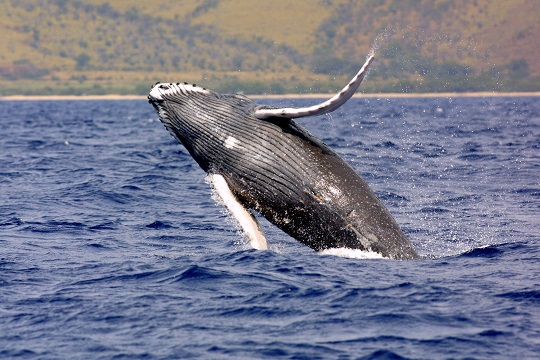 A great way to discover the top activities on offer in Puerto Vallarta is to contact your hotel concierge on arrival or visit a tour agent. Most hotels and resorts in Puerto Vallarta will be able to guide you towards the best activities and tours, recommending the best things to do in Puerto Vallarta.