Any vacation to Mexico should be full of a range of wonderful pastimes to enjoy in addition to balmy temperatures, stunning beaches and great cuisine. The Islands of Loreto are no exception with a host of nature activities as well as culturally enriching excursions. One such adventure available from the Islands of Loreto is to visit the prehistoric secrets of the cave paintings which are located within easy reach of Loreto town.
The prehistoric cave paintings near Loreto are said to be larger than those found in Altamira in Spain and those in Lascaux in France. Near Loreto, you will find paintings that are more numerous and larger than those found in Europe, and within easy reach of your vacation destination at the Islands of Loreto.
Cave Paintings Near Loreto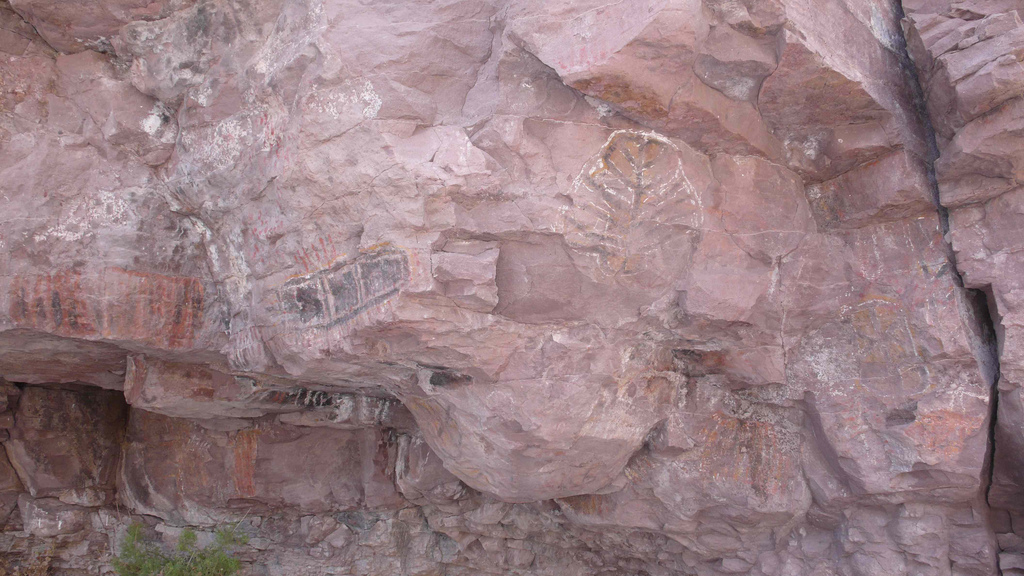 You can find some of these fascinating cave paintings just a few miles away from the Islands of Loreto in the caves of the Sierra La Giganta. Here you will see examples of abstract figures in yellow and white tones mixed with ochre and blacks. A little further north, following the path of the mountains, you will find La Pingüica, an archeological site that will leave you in awe. Here the rocks and the canyons served as the canvass for artists more than ten thousand years ago. Another site of interest is the Pintada Cave, which is set on a cliff, showing images of human figures as well as birds of prey, reptiles and other animals.
A little further a field, and well worth a day trip or overnight stay are the cave painting near the town of San Ignacio. Here you will find incredibly well-preserved rock paintings with huge marks in black and brown colors, like a monumental prehistoric art gallery. In order to protect these stunning examples of early art, you can only gain access to these painting with a licensed guide. Once in the town of San Ignacio, you can reach the caves by either foot or four wheel drive vehicles.
The cave paintings near Loreto are certainly a reason in and of themselves that make a visit to the Islands of Loreto an experience you won't want to miss.