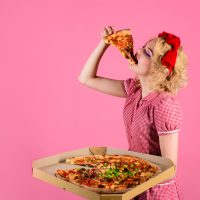 It seems like everyone loves tacos, enchiladas, tamales, and Mexican food in general, but another one of the world's favorite food is pizza. Are you heading to Cancun for a vacation getaway in the near future? If you go and you end up wanting pizza, you can look over our 2019 hot list of the best pizza in Cancun provided below to satisfy cravings.
Pizzeria La Pizzarra
One of our first choices for the best pizza in Cancun is Pizzeria La Pizzarra which can be found at the La Isla Shopping Center.
…
Read the rest