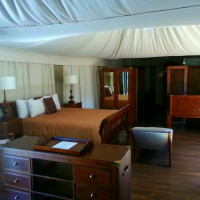 The Islands of Loreto are an amazing place for vacationers, especially those staying at the Villa Del Palmar resort and spa. Now more than ever, you can enjoy a unique experience at the Villa del Palmar Loreto resort when you request to stay in one of the new Danzante Bungalows. The Danzante Bungalow is a quirky concept that combines luxury and natural beauty.
Danzante Bungalow Glamping
When you reserve the Danzante Bungalow you will get to enjoy what the Villa del Palmar resort calls "glamping", which stands for glamorous camping.
…
Read the rest