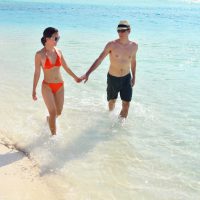 There's no place in the world more romantic than Cancun, Mexico. With its distinct ambience that's surrounded by truly sweet breezes of air, you know it calls for a celebration of a deep rooted emotions between two people in love. Here are 10 suggestions of romantic things to do in Cancun, Mexico.
Top 10 Romantic Things to Do in Cancun, Mexico

Let the power of music sweep the both of you off your feet.
…
Read the rest