Situated on the scenic Pacific Coast of Mexico, Puerto Vallarta is known for its world class dining and cuisine. In fact there are not one but two culinary festivals in Puerto Vallarta each year which run alongside the various wine festivals and smaller gourmet events in the town. Deciding where to eat in Puerto Vallarta, though, is difficult because there's so much choice!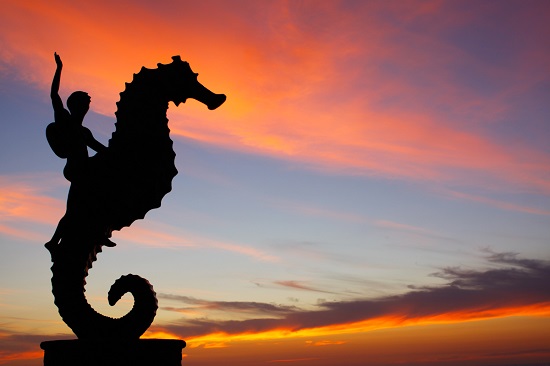 Blanca Blue Restaurant
This is a must for anyone who wants romance with their dining experience; if you ask anyone where to eat in Puerto Vallarta, Blanca Blue will most likely be mentioned. This stunning restaurant offers gourmet food at accessible prices and, even better, does so in a stunning location. With a clear view of the Ocean and Banderas Bay, their torch-lit terrace is the perfect location for a romantic evening meal!
La Leche
Owned and run by father and son duo Nacho and Alfonso Cadena, Puerto Vallarta icons, La Leche provides ultra modern gourmet dining in chic surroundings. Alfonso, somewhat of a Rockstar chef, prepares the dishes and, occasionally, he'll even perform with his band. Everything about La Leche is designed to entice and excite; the menu differs with every visit and each dish is carefully presented to please the eye and compliment the taste-bud tingling flavours presented to you!
El Patio de mi Casa
A casual bar/restaurant famous for its Jazz bands and musical events, El Patio de mi Casa is the perfect place to enjoy food and wine in relaxed surroundings; the tropical, lush patio which surrounds it is truly amazing. When asked where to eat in Puerto vallarta, we're sure you'll recommend El Patio de mi Casa!
So, next time you are looking for where to eat in Puerto Vallarta, come back to this article to check out our recommnedations.