If you are planning a vacation to Baja California, Mexico then you're probably wondering what you can expect from one of Mexico's most charming coastal destinations. The Sea of Cortez has many small islands in it's midst, but one of the most unique and stunning is, arguably, Coronado Island.
Coronado Island, Mexico
Not too far from the coast, Coronado Island is easily accessible from Loreto's dock. Though there are many wonderful things to do in the area of the Islands of Loreto, a visit to the idyllic Coronado Island is one experience that you'll remember all your life.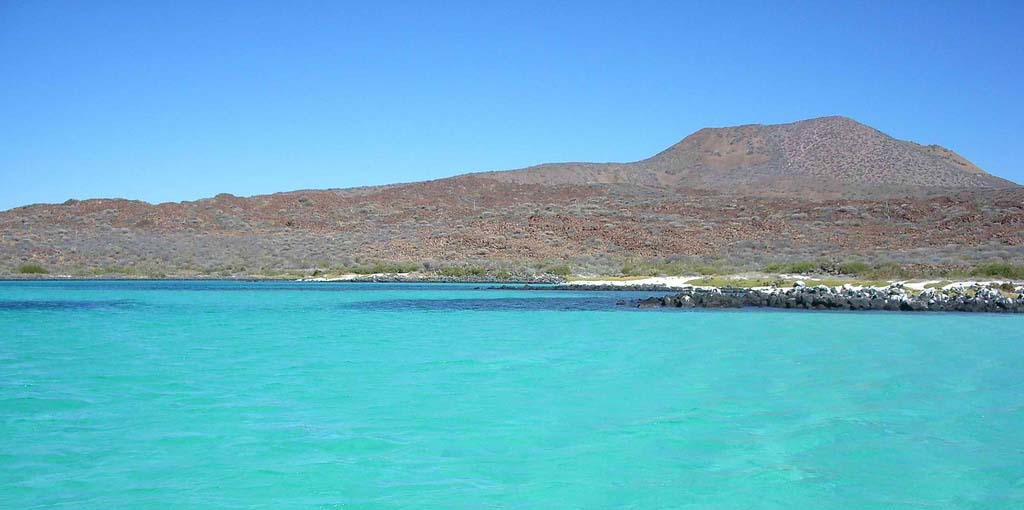 On route to the island, it is very common to see dolphins following in the wake of the boat. You can also stop, if you wish, to see the Blue footed boobies (birds with bright blue feet), sea lions and pelicans of the Islands of Loreto.
Upon arrival at the island you'll see that the hype doesn't lie. Clear, warm waters, and pristine sandy beaches await all visitors. The island is, of course, visually stunning; the mix of white sand and volcanic rocks is extraordinary, but topographically speaking it is truly something special. This wonderful mix is due to a, now inactive, volcano that created the very foundation of the island.
Today the Island offers its visitors rolling hills, cacti and various plants, not to mention some great hiking trails that loop around the Island to and from the beach. Lovers of nature, and hill walkers alike will love Coronado Island for its wonderful terrain, stunning views and challenging trails. So why not plan a special day out to Coronado Island? You can organize a tour either by hiring a panga (small boat) or through the tour agency in your hotel!
Coronado Island wont disappoint you and your family, in fact a visit to this unique environment might just make your vacation in Baja California extra special!