Everything is set for the big day, when two people share their "I do's" and promise to live a life of till death do us part. Are you really ready for it? It means giving up a life of liberty and freedom and putting an end to an adventurous bachelor life. To give yourself a one last kick, you might want to consider a vacation and spend some marvelous time in high profile places like Las Vegas or Miami for your bachelor vacations. A highly recommended destination for bachelors like you is Mexico. Cancun and Riviera Maya can give you that perfect bachelor vacation in the last hurrah of your single days.
Cancun and Riviera Maya for Bachelor Vacations in Mexico
Cancun and Riviera Maya are neighboring towns located on the northeast area of Yucatan Peninsula's coast. They are places that boast a lot of pristine, white sand beaches, a variety of outdoor adventures and a multitude of water sport fun that will give a bachelor like you something to crow about. Several all- inclusive resorts will give you a complete vacation, where luxury and elegance can be had in just a single location. Whether it's a quiet bachelor vacation or a totally wild one, you can have the getaway of your choice in both places.
Adrenaline Bachelors
For those wanting to boost their adrenaline levels, a scuba diving trip to explore the Caribbean sea floor can leave you breathless with sights of magnificent corals and fishes. You can also conquer the rugged terrains of mangroves riding on a monster vehicle like an ATV, or jet ski the waves.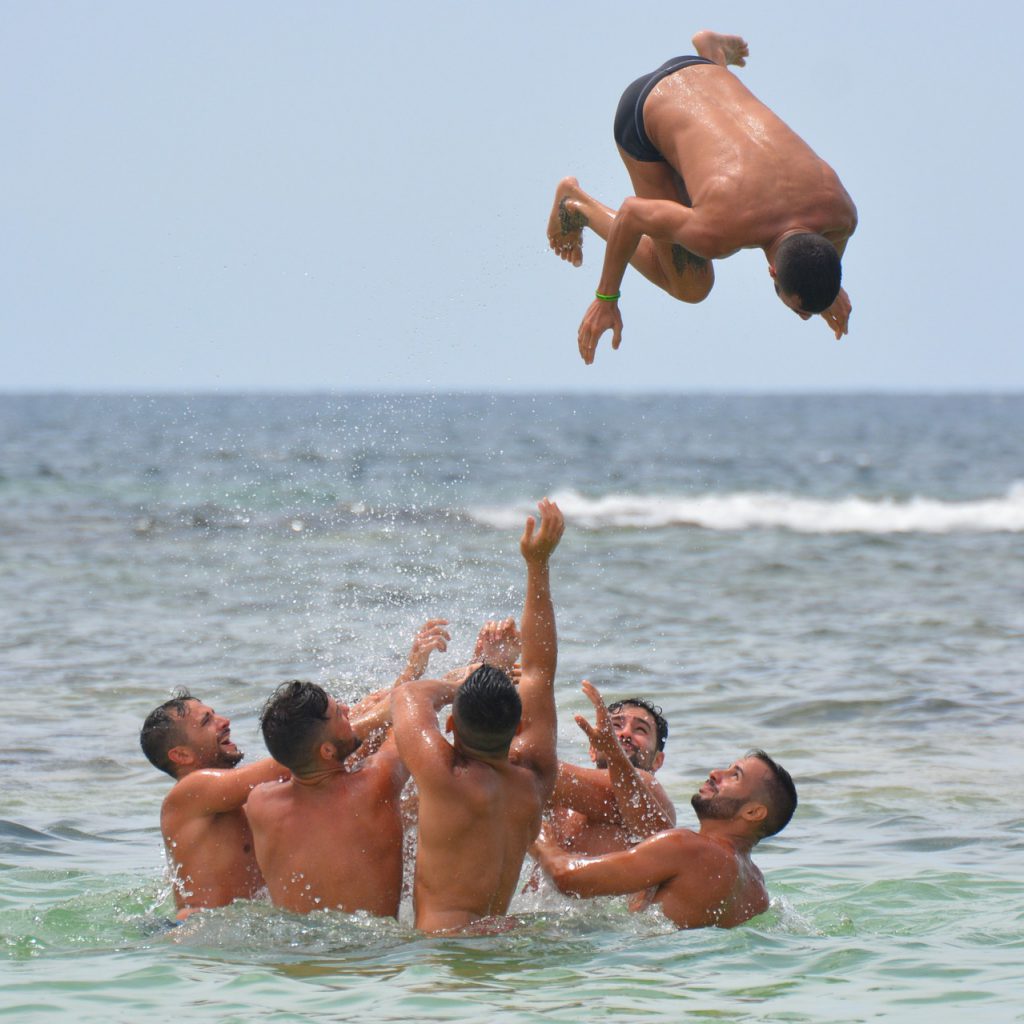 Golfing for Bachelors in Cancun and Riviera Maya
Tranquil souls have their places too. There are a lot of spots in Cancun and Riviera Maya, where you can simply sit back, relax and watch the beautiful surroundings. You can even play a round of golf in some world class golf courses that are endorsed by iconic golf players like Jack Nicklaus.
Top Hotels and Resorts
To make your bachelor vacations in Mexico all the more luxurious, you can choose from a wide selection of top hotels offering all inclusive packages as well as a range of suite choices from penthouses to bachelor pads.
Cancun Nightlife
Your bachelor vacations in Mexico won't be complete, without experiencing great nightlife. There are a lot of clubs, pubs and bars that make Cancun and Riviera Maya light up at night Aside from drinking and a good music, you can even watch performers doing acrobatic and stunt moves in places like the Coco Bongo in Cancun or Playa del Carmen. If you want to explore the darkness of the sea, a better way to do it is on board the Jolly Roger's Pirate Ship. An entertainment venue, an open bar and a list of gourmet dishes are waiting for you and will make your tour a one for the book experience. Those who want a piece of all the actions that the bars across offer, a party hopper tour is recommended. Swinging to and fro, from one party place to another can make you say that a bachelor's life is the best single part of your existence.
Share the post "Bachelor Vacations in Mexico – Cancun & Riviera Maya"