Choosing the top 10 activities in Puerto Vallarta is a hard task, not least because there are so many fabulous things to do in Puerto Vallarta that this blogpost is just not long enough to do all of them justice. However, to help you get excited about your next vacation to Puerto Vallarta or, indeed, to convince you that Puerto Vallarta is the place to be, here is a brief list of the best 10 activities in Puerto Vallarta.
Top 10 Activities in Puerto Vallarta
1. Marigalante Pirate Ship
Without a doubt, whether or not you board this dazzling pirate ship that trawls the horizon day after day and night after night, the Marigalante Pirate Ship will surely feature in your photo album of Puerto Vallarta vacation photos. The Marigalante Pirate Ship entertains Puerto Vallarta's boardwalk at night with its fireworks that you can set your watch to. For those who want to experience the Pirates of the Bay first hand, taking the infamous pirate ship cruise is a must. Tickets include an open bar, a meal and pirate entertainment in a night of raucous family fun. If bobbing up and down on the ocean at night, isn't your preference, the Pirate Ship Day Tour is a great option for snorkeling, kayaking and pirate humor all thrown into one.
2. Sunset Walks
The sunsets in Puerto Vallarta are guaranteed. The wide Banderas Bay means that the sun sets over the ocean every night. You can enjoy a romantic stroll along the Malecon boardwalk or opt to saunter barefoot along the sand. Why not complement your sunset walk with a frozen yogurt, ice-cream, liter cocktail, or some good ol fashioned gallantry.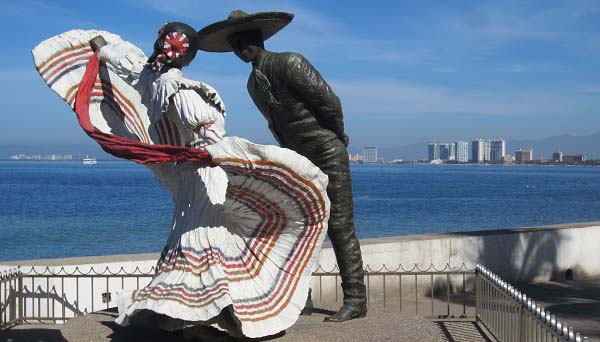 3. PaddleBoarding
The latest craze to hit Puerto Vallarta's calm shoreline is paddleboarding. Most hotels will offer paddle boarding equipment and there are plenty of beach clubs where you can rent boards for free. Otherwise, you can always pay a small fee and take to the seas like a Hawaiian chief. There is not much skill involved with learning the basics of paddle boarding, making it a great activity for all ages, especially if you use a life vest.
4. Night Out on the Malecon
At least one night of your vacation should be dedicated to the party atmosphere on the Malecon. Depending on how much you like to party, you could be both a spectator and a participator. The nightclubs along the Malecon are free to enter and open to all ages over 18 years old. At night the whole Malecon starts buzzing with life. For many, there is no need to even enter the clubs to get a sense of the night vibe just walking along the Malecon at night.
5. Botanical Gardens
For tranquility-hunters, the Vallarta Botanical Gardens is a pleasant day out and a nice escape from the heat. Higher up in the jungle-covered mountains, the Vallarta Botanical Gardens are like a sanctuary with a river, restaurant, shop and pleasant walks for all abilities. You might even wish to take a book, kindle or tablet and relax there for the whole day.
6. Whale Watching
Whale watching is one of the many wonders you can enjoy in Puerto Vallarta during the winter months. Whales can be spotted in Banderas Bay from around November and generally stay until the end of March, when they make their way back north for the summer.
7. Zip lining
Skimming the jungle canopies and traversing rivers hanging by a rope are just some of the adrenaline packed adventures you can expect of a zip line canopy tour. The lush forests that surround Puerto Vallarta are prime territory for amazing zip lining.
8. Fishing
Sports fishing is one of the most popular pastimes in Puerto Vallarta, with many locals fishing for their livelihood as well as fun. You can book yourself on a fishing tour or charter a boat for a private fishing trip. The choice is yours. Keep you eyes open for Tuna, Marlin, Sailfish, Mahi Mahi and Red Snapper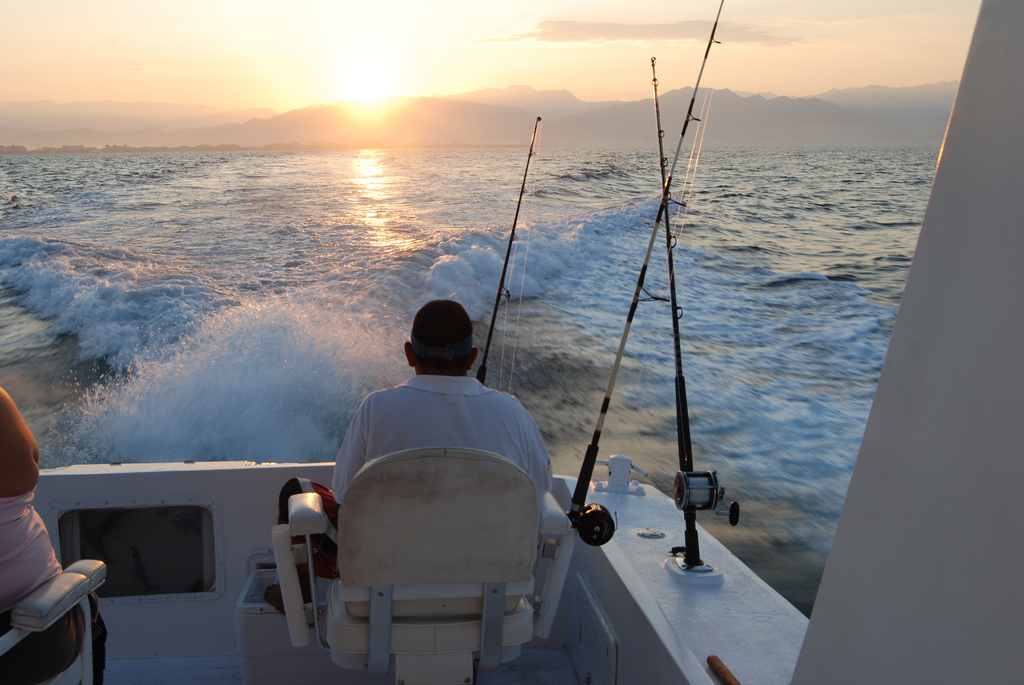 9. Golf
You will want to practice more than your driving in Puerto Vallarta, with a selection of world-class courses to choose from. Golfing in the sun, with holes overlooking the ocean is just one of those luxuries you don't find everywhere.
10. SkyDiving
A relatively new pastime in Puerto Vallarta, a reputable skydiving company has set up in Nuevo Vallarta offering unbeatable skydive experiences over the beach and ocean. Beginners can book a safe tandem jump with a fully qualified instructor, while experienced, certified divers can simply pay to jump solo! If you are planning to be in Puerto Vallarta for a while, you can also train for your skydive certificate.